Bruxism, the technical name for grinding the teeth and clenching the jaw while sleeping, disturbs a lot of people and can lead to inflammation, headaches, pain, and can develop into larger oral health concerns. To upgrade the level of sleep in patients around the Spring, TX area, custom-made night guards are available at West Spring Dental Care by our dentists that can protect the teeth and jaw. Created from superior materials than generic night guards, custom-made night guards from West Spring Dental Care fit more snuggly, provide better protection, and last longer.
Our dentists will make physical impressions of the patient's upper and lower teeth and take dental X-rays, which will be given to a dental laboratory near West Spring Dental Care. The custom night guard will be created from superior quality materials and sent back to our dentists at West Spring Dental Care in Spring, TX. The patient will have their new night guard checked and fitted by our dentists, who may make small adjustments for a comfortable fit.
While fitting the night guard, our dentists will give each patient more detailed care information on how to clean and store their night guard. With ideal care, a night guard can be used for 1 - 3 years. The patient should clean the mouth guard before and after each use. Our dentists at West Spring Dental Care will assess for general wear at the patient's annual dental exam and decide when the night guard needs to be repaired or replaced.
Some or all of the cost may be covered by dental insurance if the patient has obvious wear on their enamel from grinding and clenching. West Spring Dental Care can determine every patient's benefits through their insurance company to figure out the patient's out-of-pocket bill. For patients who do no have insurance or if their insurance company does not pay for the cost of a night guard, our dentists at West Spring Dental Care accept many forms of payment and offers financing plans.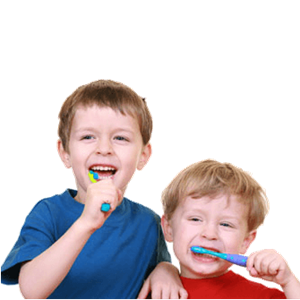 A custom-made night guard from our dentists at West Spring Dental Care can stop you from grinding and clenching your teeth and jaw while you sleep and prevent you from waking up with mouth pain and a headache. Get a better night's sleep and protect your teeth and jaw from bigger concerns with a custom-made night guard by our dentists.
Related Procedures